Your new challenge – HR jobs
When working for us, you can look forward to
Flexible hours & working arrangements
Flexible hours, flextime, hybrid working, or 100 percent remote: depending on your position at TIMOCOM, we allow you to adjust your workday to suit your life. Our clocking system is accurate to the minute, providing a great work-life balance. You want to work remotely? No problem, we will ensure that you still feel like part of the team.
We want you to be happy and healthy. So we offer a variety of health initiatives and after-work events, such as a personalised stress check, courses for maintaining a healthy back, or running meet-ups – there really is something for everyone.
We are committed to saving the environment, so we offer you the option of leasing an electric or regular bicycle. Cycling isn't for you? In that case, we'll be happy to offer you access to a discounted public transportation ticket. If you drive to work, then we have a transport allowance for you. Plus, there are plenty of free parking spaces available at our offices.
Move your remote office closer to the seaside, or take in some spectacular mountain scenery: we allow you to work from anywhere you want for up to 120 days a year, so you can extend your holiday or visit distant family and friends.
For us, work is all about cooperation and respecting each other as equals. As a family-run company, we are always working to create an environment in which every employee is happy to come to work, has a sense of well-being and can work on personal development. That means everything from small benefits, like no dress codes, to larger opportunities, such as customised professional development options and more.
In addition to flexible working hours, we are committed to making sure that you are able to meet both work and family obligations. Our parent-child offices feature a desk, a ball pit, and an area specifically designed for small children, allowing kids to play safely while you work. We also have a nursery: our company owners, the Thiermann family, set up a nursery to make finding childcare easier for employees.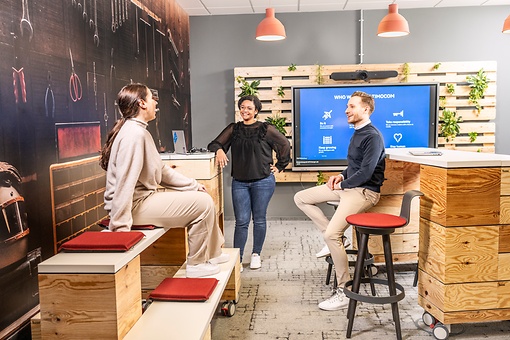 Human Resources at TIMOCOM
Here in the HR Team, we shape collaborations and the future at TIMOCOM – so we are an essential component of the company's success. We are the point of contact for job applicants and employees, and are always happy to listen to any questions and concerns they might have. We address their individual interests and needs, respect a variety of perspectives and opinions and embody TIMOCOM's values by treating our international team of employees as equals and with respect. We work and think internationally; our diverse community makes us strong, and we learn and grow by working together. Our department is divided into HR Strategy, Talent Acquisition and Employer Branding, Talent & Organizational Development and HR Business & Employee Services – which challenge suits you best?
Professional development opportunities
We support our employees and are committed to providing opportunities for both personal and professional development, regardless of which department they work in. We offer individual coaching sessions, seminars of varying lengths and even full on courses of study: our comprehensive professional development catalogue has plenty of options for you to explore. In addition to individual professional development options, we also learn as a community: we engage in social learning when we talk to one another, observe one another and work together to master challenges.
Apply now to become a TIMO!
Become a hero – apply proactively
You couldn't quite find what you were looking for? Or you have a different set of super powers? Major challenges need heroes that can approach them from unconventional angles, so we will be happy to accept your speculative job application. We will work together to discover where you fit in.
What our TIMOs say
"Our team works on so many exciting projects, from health management to talent and organisational development. Our goal is to promote employee satisfaction and well-being for each individual employee, and to offer an innovative platform for personal and professional development. Working in interdisciplinary teams in a relaxed environment is what really makes this job fun."
Rani, Talent & Organizational Development Manager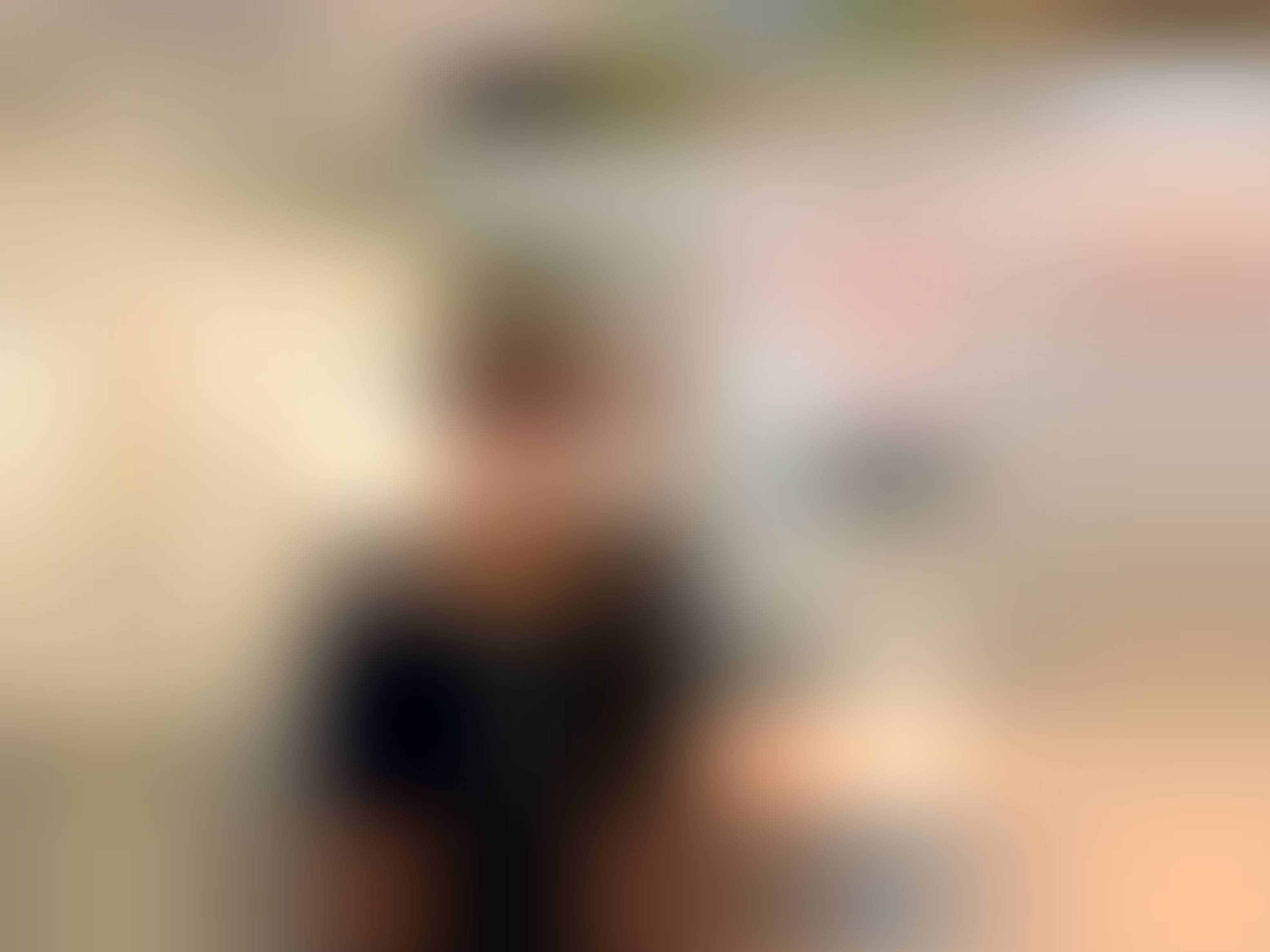 FAQ on applying and onboarding